Fraud Awareness
---
 The FBI website regularly outlines some of the most common scams as well as ways that you can avoid falling victim to them. Click here to view their website!
---
As you may be aware, Equifax was recently the victim of a data breach. If you have any questions about this breach, please click here. You will be able to see if your information was potentially impacted. 
As a reminder, we do offer free credit monitoring for our Direct Advantage Plus members! Don't have Direct Advantage Plus? That's ok! For a small fee, you can still sign up you or your family for credit monitoring. Click here for details!
---
Skimming is a huge problem for financial institutions and its members in the United States. It involves stealing the magnetic strip information off a members debit card and using a hidden camera to gather their PIN number information. The information is then used to make a duplicate debit card. In 2012 alone, criminals were able to use these cards and steal 11.3 billion dollars.
With the advent of EMV chips, criminals are aware that the switch to the more secure card is coming in October of 2015, and are in turn trying to commit as much fraud as they can before that. Because of this, both the member and the financial institutions have to take extra precautions when using ATMs.
In an effort to keep you informed, we have a few tips of what you can look for when using your debit/ATM card.
1. Look for changes in the ATM or card reader -extra plastic -bulkier card reader -any pieces that weren't present before - changes in the card reading method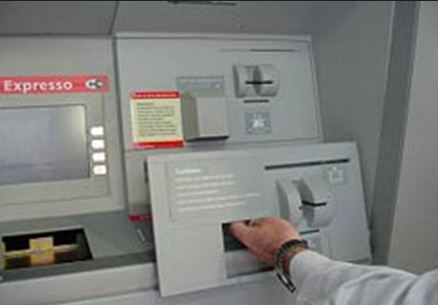 2. Look for changes in the keypad look and feel.
3. Make sure to look around for any cameras place in a position where your hand can be seen inputting your PIN number. They can be very small or placed in pieces of plastic.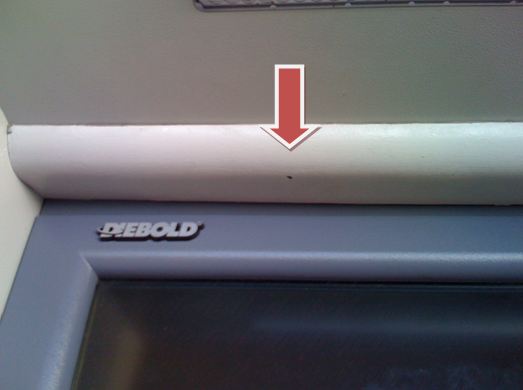 4. If you suspect a skimmer is being used, contact the financial institution that owns the ATM or the local police department.
With your heightened awareness, you are not only helping yourself, but you are helping financial institutions fight fraud all over the country.
---
STAY INFORMED
Recently, members have received calls from phone number (574) 807-0922 that has an automated message that is saying their debit card was blocked and to find out more information and to unblock the card press 1 and it asks for their 16 digit card number. DO NOT GIVE YOUR CARD NUMBER TO ANYONE. WE WILL NEVER ASK FOR THIS INFORMATION.

Please...if this happens to you, call us at 734-641-8400 and let us know. We will never call and ask for any information like this so if you happened to give your debit card number we will block the card right away to prevent fraud from happening on your account!
---
Did you know that someone's identity is stolen every 75 seconds? The Federal Trade Commission estimates that 27.3 million Americans have been victims of identity theft in the last 5 years, including 9.91 million people, or 4.6 percent of the population. At Public Service Credit Union we know that the world can be a perilous place. These links below, from the Federal Trade Commission, can help you defend and educate yourself against Identity Theft. And if you have any further questions our knowledgeable staff have more than enough experience to assist you and alleviate your concerns.
Phishing Alert
Recently there have been multiple fraud attempts being initiated through phone calls, text messages or emails that seem to be from a credible source requesting that you verify account information or your account will be shut down. They direct you to a website or phone number that appears legitimate, and then you're asked to provide you're Social Security Number, account number, debit card numbers, passwords, or other sensitive information for the scammer to use.
Please be aware that Public Service Credit Union will NEVER contact you requesting personal or financial information. Please disregard any such text message that you may receive. Don't reply, and don't click on links or call phone numbers provided in the message. These messages direct you to spoof sites – sites that look real but whose purpose is to steal your information so a scammer can run up bills or commit crimes in your name.
---
Advisory: Credit Card Scam Warning
Be wary of those who come bearing gifts. The most recent credit card scam works like this:
A phone call from someone who says that he is from some outfit called: "Express Couriers" asking if someone was going to be home because there is a package, and the caller says that the delivery would arrive at your home in roughly an hour. And sure enough, about an hour later, a delivery man turns up with a beautiful basket of flowers and wine. What a surprise for you (especially if there is no special occasion or holiday), and no-one certainly expects anything like that! Intrigued you ask who the sender is. The deliveryman's reply was, he is only delivering the gift package, but allegedly a card is being sent separately; (the card never arrives).
There is also an official looking 'consignment' note with the gift. He now goes on to explain that because the gift contains alcohol, there is a $3.50 'delivery charge' as proof that he had actually delivered the package to an adult, and not just left it on the doorstep to just be stolen or taken by anyone. Sounds logical doesn't it? You offer to pay cash but he tells you that the company requires the payment to be by credit or debit card only, so that no 'cash' is exchanged and everything is properly accounted for. You take out your (or your husbands) credit/debit card and the "delivery man" asks you to swipe the card on the small mobile card machine which has a small screen and keypad where you now enter the card's PIN and security number. A receipt is printed out and given to you.
Next week you will find that money has been charged/ withdrawn from your credit/debit account at various ATM machines all over the country. It appears that the "mobile credit card machine" which the deliveryman carried now has all the info necessary to create a "dummy" card with all your card details, after you have swiped the card and entered the requested PIN and security number.
Please be aware of this most recent scam and share this information with your family, friends, and neighbors. Any suspect description or suspect vehicle information should be reported to your local police agency.
---
SECURITY BREACHES
 In 2013, Target Corporation informed Mastercard® of a recent security breach of debit cards used at their locations. Recently, Home Depot was also hit with a security breach. It is important for you as a cardholder to understand that you are fully protected by Mastercard® and Public Service Credit Union and there is absolutely no liability for unauthorized purchases.
We recommend that you review and take the following steps:
Watch your statements for fraudulent activity, monitor your transactions and report any unauthorized purchases immediately.
Login and check your account in Home Banking for your debit card transactions and monitor your account carefully.
Be aware that you should proceed with caution if you receive an email from Target- These might be fraudulent, we recommend that you don't open any links that may be included in the e-mails.
Call our Remote Service Department at (734) 641-8400 and we will issue a new card free of charge. Your immediate action can help expedite the replacement process, and ensure your account security.
If you have given your financial information to anyone please contact our Remote Service Department. 734-641-8400